Scott and Rachel are humbled and honored at this opportunity to show God's love and the love of a family to Wallace. They have 3 beautiful children and can't wait to have Wallace home. Their dossier was just submitted this past Thursday which means travel time is just around the corner for them!
The Center family could use our help as they come to their travel time. On their blog they have a Chip-in where you can donate to receive great bands that say "One less Orphan". The asked donation for them is $2-3 plus .60 for shipping. You can find these here:
http://rilysilyfamily.blogspot.com/
Or to give a tax deductible donation you can go here:
http://reecesrainbow.org/sponsorcenter
Please keep them in prayer as they get ready to go meet their son and if you have a blog please add their button to your blog!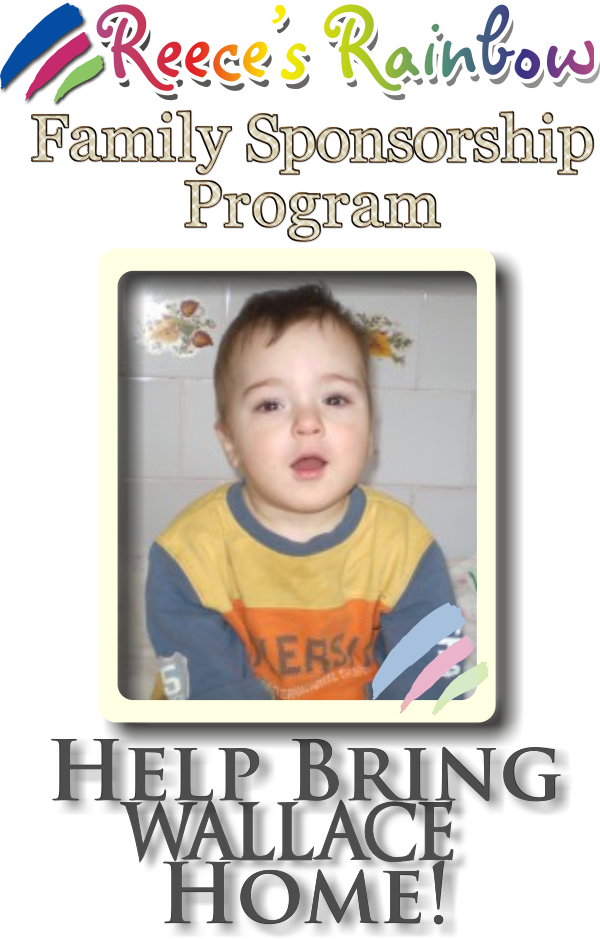 Grab This!
If you are a Reece's Rainbow family nearing travel and would like to be featured on As One We Can please email Alysha.
You can share on facebook, twitter, via email!