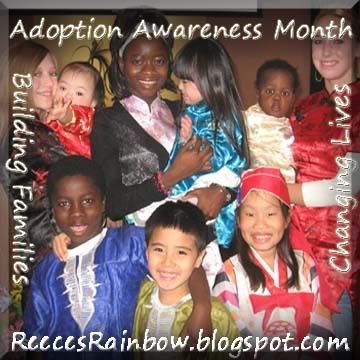 We are JoANN & Ruben Torres, parents to Olivia 14, Victoria 12, Sofia 10, & Julia 10 (twins), Amelia 8 Bio daughter with Down syndrome, Benjamin 7, Yulia 5 with Down syndrome, adopted from Russia

We decided to adopt a child with special needs because we were inspired by our sweet daughter with Down syndrome. Amelia he has shown us another level of love and taught us all compassion for children & adults with disabilities.

Yulia was adopted from Vladamir Russia. That's about 2 1/2 hours outside of Moscow. She is very high functioning and has benefited greatly from a large family and early intervention & school.

Because we did an independent adoption we felt a little alone in country. This was the most difficult part. We got to spend time with another couple also adopting a girl with Down syndrome while we were there, but there were not many English speaking people. Also, Yulia's grandmother came to the orphanage to meet us and had us over for dinner twice was surprising! She also gave us a tour of Vladamir.

Our family has adjusted very well. Yulia fit right in! The kids loved her and we loved her as soon as we laid eyes on her. She is a doll baby. Really no transition period even… SO easy!

Our kids with special needs are pretty much like the other siblings. You really don't see that they have Down syndrome after they are yours. We didn't know about Amelia having Down syndrome at birth, it was a surprise to us, but it doesn't stand out as a big deal once you know her.
The most rewarding part of parenting children with special needs is the love that they give back to you...They put no demands, no expectations, just so happy to be in your family. Satisfied with the little things!

You can visit the Torres family on the web at their blog www.torresfamilyadoption.blogspot.com
Please consider sponsoring the Torres family as they expand their love once again! They are adopting TWO children from Eastern Europe! View their family sponsorship page at www.reecesrainbow.org/sponsortorres.htm
Thank you, JoAnn and Ruben for sharing your journey with us!
To see other children with Down syndrome available for adoption visit www.reecesrainbow.org/angeltree2008.htm