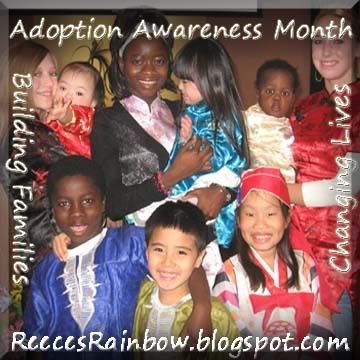 The Spencer family has a lot of love to give through their own family and impacting others as foster parents. They have a beautiful family that is not quite complete as they await travel for their next little one!
We are Scott and Lisette Spencer, living in sunny AZ. We are parents to 4 gorgeous boys. Landon is 5 almost 6 (on Nov. 10), Luke is 3, Dylan is 10 months, and Jacob passed away 2.5 years ago at the age of 1 yr and 16 days. We are waiting (still) for a travel date to go get Elena/ Aunika in
Serbia. We are also foster parents. We just had one sweet little guy go back home after 7 months here. We are still missing him. We do not have any current foster placements. All our kiddos are adopted and all have some level of special needs. Luke, Landon and Jacob were all born right here in AZ, and Dylan was born in IL. We went to Chicago this past May to bring him home. Jacob, Dylan and Aunika are our sweeties with DS.
Adoption was always in our plan. I have a sister that was adopted, and a niece and nephew who are adopted. My mom was a foster parent, and I always wanted her to adopt all -- well maybe not all-- but a lot of the kids that came to our house. I told my husband after he proposed that I was passionate about adoption, and wanted to have a houseful of kids through adoption. He agreed whole heartedly. Yay! While filling out adoption paperwork, they ask you to decide what level of special needs you are willing to accept. We decided it wasn't right for us to exclude an
y birth defect. If we were able to get pregnant, we wouldn't be able to decide which birth defects we would accept, so why should adoption be any different? Spurring our special interest in adopting a child with Down Syndrome was the fact that Scott's baby brother has DS, and we are absolutely crazy about him.
Luke, Landon and Jacob all came to our house within a week and a half of each other. That was our biggest adjustment- going from 0-3 kids. We loved every minute of it! We had waited a long time. After our sweet Jacob passed away, we waited for a while before moving forward, but after about a year, we knew it was time again. As much as we missed Jacob, we wouldn't have changed the time we spent with him. That is when we found little Aunika. But since that is taking a LONG time, we started looking for a domestic placement. That is how we found Dylan, and we thank our Heavenly Father each day for him. He is truly a perfect baby. Dylan's adoption hasn't even phased us. We didn't feel there was any adjustment at all. He just fits right in. We expect more of an adjustment for Aunika, but we are prepared for that.
The most demanding part of being a parent of kiddos with special needs is just the time involved for therapies, IEPs, teaching moments, etc. NOTHING is done spur of the moment anymore, unless we want a couple of kids going into meltdown on us.
The most rewarding thing is looking into their sweet little eyes, and feeling their goodness fill you up.
I sometimes feel like my whole life the Lord has been preparing me for the children we are parenting now. My new favorite quote is: " I may not have gone where I intended to go, but I think I have ended up where I needed to be." - Douglas Adams (I admit it- I'm a Sci-fi geek)
If you'd like to follow the Spencer's family journey to Aunika and their life in between, visit their blog at http://www.love2adopt.blogspot.com You can also invest in their adoption experience through their family sponsorship page at www.reecesrainbow.org/sponsorspencer.htm
Thank you, Scott and Lisette, for sharing your family and adoption experience with us!
To see more children with Down syndrome available for adoption please visit www.ReecesRainbow.org/angeltreesponsorpage.htm