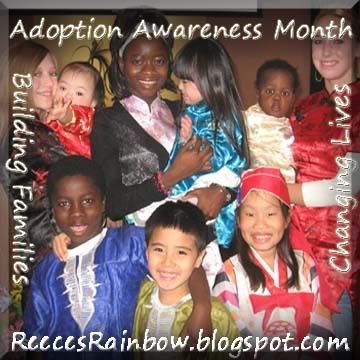 Mary Pringle is an inspiring mom of many! She has adopted many times, most with special needs. I know you'll enjoy learning about each of her children and their life together.
I'm Mary, 48 years young, single mom. I Love music, dancing with the kids, boating, going to the beach and shopping. Ivolunteer in many areas; Family Care Council, Adoption Task force of Florida, Special Olympics, PODS Angels, FLDOE, and many more when they come up. I bake treats for fundraisers, holidays are very special and we have many traditions brought in from my childhood. All my children in the home have open adoptions, and with each one contact with their birth family varies.
Keirsten is fourteen, I have had Keirsten since she was a week old from a prior foster child placement in my home (Keirsten's birth mother was my foster daughter). Her situation was domestic and took several years to come to a termination of parental rights and finalize the adoption. She has some emotional issues and now is diagnosed with ADHD. Her adoption is open although visits have not been sought by her birth family for some time now. Her friends are her priority, her ipod/cell phone are a close second. She loves ROXY and has her bedroom designed in that fashion. The past year she has gotten involved in camping and training to be a counselor in a camp for special needs next summer.
Kaitlyn is fourteen, she has Down syndrome and long beautiful blonde hair. Kaitlyn came to me when she was 3 years old. Her family was not able to give consistent care and were looking to place in an open adoption situation. We have an extended family open adoption. Her birth mother has not seen Kaitlyn in several years although she e-mails and exchanges pictures via internet with us. Kaitlyn has experienced full inclusion in her educational setting, loves to sing, calls herself Hanna Montana. Her room is bright yellow daisies and she loves to have friends sleep over. Kaitlyn placed first in our area bowling, has won many art awards and is fluent on the computer and her ipod. Here's a little story about Kaitlyn... she came to me non-verbal, she spoke until the age of 2 but her lifestyle caused severe trauma and she stopped speaking. When I enrolled her into school we put her into a signing class. I didn't know how to sign and Kaitlyn got so frustrated with my lack of learning quick enough she would talk at home and sign at school and never cross those lines. I would stand on my head at school and she would not talk to me... the following year I put her in a non signing class and she spoke... It only took a couple weeks for her to believe they didn't know how to sign!
Steven is eleven years old and came to me at the age of two. When I adopted Kaitlyn a local magazine featured our story and Steven's grandparents contacted me for help. They were aging and had gotten permanent custody the prior year. I volunteered respite and have gotten legal permanent custody over the years. They were unable to regain physical custody and remain his grandparents. They live in assisted living housing now. Steven has Down syndrome, is stocky and has play as his priority. He has a contagious smile and is often found giggling. He loves spaceships and has a very cool room that I hand painted with all the planets and a ceiling full of stars that glow. Steven placed first in bowling, loves Bocce team and is a natural in the water. Here's a little piece of Steven's story: When Steven came to me he was not able to eat food, hold a bottle or anything... WELL, he was ABLE, just never made to. I remember getting a little ways away in the car and he was hungry. I did not want to pull over and hold a bottle for a capable 2 year old so I handed it to him. It fell. I handed it to him. It fell.... I drove a few miles while he cried, I handed it to him. It fell.....drove several miles. Handed it to him and he sucked on it but in a few minutes it fell. I handed it right back to him and he drank the bottle dry. Held his own bottle from that point on. He wouldn't touch any toys except stuffed animals. I remember Christmas being such a chore because he had all these nice new toys that he wouldn't touch. I had to do hand over hand for MONTHS listening to him scream. He has a lot of self stimming behaviors still.
Jordan is eight, has been in my arms since he was 5 hours old. He was a scheduled adoption which went array when he was born with Down syndrome. The attorney sought out immediate placement and being in private practice for newborns, none of the 34 families waiting for a newborn accepted him. I was call#35 after he talked to an agency in Tampa to get my information. Jordan has energy like no other. Jordan was born without sight (which developed at 8 months) rolled over at 6 weeks and walked before his first birthday. Jordan is fully included in the first grade doing EXTREMELY well. He plays on the climbing gym outside, swings 'higher' 'higher.' Jordan loves to dance, bake and help around the house.
Tressa is six, came to us from WA state at the age of 3 months, our firefly baby..(lots of air miles).. Her parents were seeking a very open adoption which many people had a hand in. It is an open private adoption from the Birth parents to me. Tressa has Prader-Willi syndrome (www.pwsausa.org). She is our know it all, remembers EVERYTHING and makes friends with everyone. She talks non stop. Tressa loves to tell stories and play in her room which is like a doll house. She pretend plays and gets everyone involved. Tressa loves to have story books read to her as Tressa being the main character. She has a song made with her as the main focus and she
listens to it daily. It's called 'Tressa's smile.' Tressa is named after a birth family written book called 'Tressa's Dream.'
Lucas is five, he has down syndrome and he is from Hungary. He came to us in June of 2008 through the hands of Reece's Rainbow. He is from an international adoption which disrupted so ours is considered domestic. I believe his journey was one with many stones stepped to get into the forever family God chose for him. So many miracles took place in order for the journey to exist. He is the light in the room and makes everyone smile by doing nothing but smile himself. He is in pre-k. Lucas' gains over the past few months clearly show that he is were he's supposed to be.
Mandie, born from me, is 30 years old. She lives about twenty miles from us. Mandie has two children; Christopher and Carmelo along with her fincee'. She is in our home daily as our medwaiver provider.
Michelle, born from me, is 28 years old and has a son, Ayden, 14 months. They live a few miles away and we have a very close relationship.
Kory, born from me, is 26 years old, single, living with ADHD and struggles with anything not routine. He lives local as well and we see him weekly.
Erin, 26, was adopted domestically from Oregon at the age of 12. She lives locally with her little girl, Lara, that is 4yrs old. Erin has RAD and many institutional behaviors still today. Her adoption has been my biggest struggle. Erin had too many years in foster care and too many breaks in bonds with loved ones. She struggles with all relationships and is using her daughter as her best friend. It is painful as her mother, but with all the therapy and treatments, it is in her and God's hands today. She calls when she really needs something and we see each other on family event although the relationship is distant.
Joshua, 19 , was adopted domestically out of foster care system at the age of six from being a foster child in our home since 16 months. He had severe neglect during the first 12 months of his life and a family history of mental illness. Joshua is in Ohio after returning to meet his birth family. He calls daily and will return when the economy offers him something in SW Florida. Joshua has grown up more the past 8 months finding himself emotionally than I could have hoped. He as some issues to overcome and finish his college and he will be fine.
My challenges in adoptions are first the stigmatism on loving large..Having more than 2.5 children (average). I am one of five and my parents are from families of twelve and nine. FAMILY is important in my life. I find that my choice to adopt and be single holds me back from some perceptions. The financial is always a big obstacle although if you Believe, it all works out. I do not go into a job daily, I am a stay at home mom where I can offer so much more to my children from being well prepared for when they get home. They are able to come into my arms from school, I am able to take them to all their outside activities and I am their mentor for morality and values. I find giving my children so much self esteem helps them in all aspects of their lives.
I also am always keeping all those who educate my children in the school system aware of their ABILITIES and staying away from anyone who wants to discuss what they can't do. I wouldn't trade my life for anyone's that I know. I find that each day their smiles, something they say or something they do is more rewarding than anything I have experienced.
The most challenging part of parenting children with special needs is getting society on the same page as IDEA/ADA/NCLB (laws and disability organizations)and my desire that my children live their life like everyone else.

My biggest personal challenge is dating... one can only vision the man who walks through my front door for dinner...LOL
If you'd like to follow the Pringle Family on their ongoing journey visit them HERE:
www.pringleadoptionjourney.blogspot.com
Thank you Mary for sharing your family with us!
More children with Down syndrome can be seen on the Christmas Angel Tree Project, http://www.reecesrainbow.org/angeltree2008.htm ALL of these children are currently available for adoption and the grants that are being raised are to help a prospective family to bring them home!