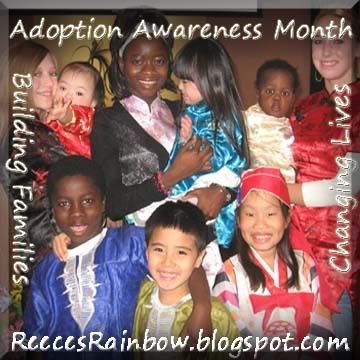 The Bailey family is one of strong faith and their love for God and their children shines through their words and actions.  They have shared their story with us today and I enjoyed learning more about their journey. What a beautiful family they are! 
Our names are Daniel and Dorothy, we are so proud of the family that God has blessed us with. We are the proud parents of Steve, who is 20 years old and serving our country in the Army. We were blessed with our first daughter, Stephanie for 5 ½ years before the Lord called her home to be with him.
Daniel and I were married in June of 1987, I was fresh out of high school and 18 years old, he was 22 years old. Our families loved us, but many thought we were too young to make such a strong commitment to each other and our future family.
We went into our marriage with open hearts to God and each other. We made a commitment during our pre-marital counseling that the word "Divorce" would not be part of our vocabulary. We made a commitment that we would have open communication with each other, and would always be there for our future children. We made a commitment that we would raise our children to have faith and to seek the Lord in all things, not just the good, but the hard times too. We made a commitment that we would love our children unconditionally and would gently push them forward to strive to attain more then what they thought they could do. But, to love them for whom they were created to be. We made a commitment to tell them every day of their life that they were/are loved, and to hug them no less then 5 times a day. We made a commitment to pray for them every day, because one day the time would come when they were on their own. We made a commitment to pray for our children's future spouses that the Lord would keep them safe; and bring them together in His perfect timing.
Looking back now, were we young? Yes. Did we make a mistake in choosing to marry young? No. We have been married for 21 years, and in those 21 years God has brought us through many trials. He took the broken times of our lives and used them lift us up, making us stronger to stand through the next trial. Our hearts went through many tears, but God has been faithful in meeting all of our commitments made before Him. Were there times that we tripped and stumbled? Yes… we made mistakes along the way, but we asked for forgiveness from the Lord and our children and picked up to walk onward.
In our first 9 years of marriage we welcomed our son, Steve, in 1988....we were pleasantly surprised when we found out New Years day that I was pregnant with our first child…. We welcomed our first daughter, Stephanie in 1990. We had planned on waiting two years, but sometimes God has other plans. Both of our children had special needs to varying degrees. Our son had a mild form of Tourettes syndrome, and had ADHD. Our daughter was autistic, had ADHD and had a seizure disorder. In Oct. 1996 our daughter was called home after having a seizure that did not stop even when her doctors tried to intervene with medication. Nothing would stop the seizure. In the early morning hours of Oct. 6th, she raised her arms like she was reaching for someone. I put her arms down and covered her back up. She raised them up again then laid them down herself. It was at that point that she was put on life support. We donated her heart, lungs, liver and kidneys because she loved life and everyone she came into contact with. A little boy received her heart and lungs; he lived an additional five years before passing away to unrelated complications. A little girl received her liver and is thriving today. Two men each received a kidney and both are doing excellent today. As parents you never think that you will say goodbye to one of our children….
God is ever faithful and good. He healed our grief and pain, and we look forward to the day when we will see our precious daughter again. No one will ever take her place, but we always knew that we wanted to adopt one or two special needs children. We knew it would happen in God's timing and not our own. We began to pray and seek God's direction asking that He would show us when, how, and where to begin.
In 2001, we had a family member who had a little boy. She was going through a very hard time and just couldn't take care of her son. She wasn't able to cope and became involved in drugs and alcohol losing her son to the state. She worked her plan diligently and gained her son back. Everyone was so proud of her and celebrated with her. But, in 2002 with the pull of drugs so strong and without proper help she fell back into drugs and again lost her son for a second time.
We felt that led to start the process to see if it was God's will to seek custody and adoption of the little boy. We truly loved him very much and had watched him grow from an infant….but what we hadn't seen was the physical abuse that almost took his life. As we went through the home study, classes and approval process our hearts knew that this precious little boy needed to stay with the family who had had him the first time. We knew he didn't need to be so close to the memories of the abuse…so we asked if we could just go on and adopt another child. The agency was very supportive of our decision and commended us for caring so much and for thinking of the little boy more then ourselves.
We prayed diligently for the child that God had for us to love and raise ….asking Him to keep him or her safe, and to bring our paths together in His perfect timing. During the time of our wait, I continued to home school our son and focus on his needs. We helped him learn to manage the tourette's by minimizing stress. We helped him manage his ADHD by setting small goals. Our son today is a soldier in the Army defending our country. He successfully completed home school, and is a very well adjusted young man.
From 2002- August of 2006 we were considered for six children of various ages. With each child, we placed them into God's hands, asking Him to place this child into the arms meant for them. The sixth was for an unborn baby boy, positively diagnosed with Down Syndrome. We had always said that we would have loved to have been chosen for a DS baby. We picked out a couple of names while we waited…. Timothy Ryan, Isaiah Daniel, and Jeremiah…but could not come up with a middle name. We decided that if we were chosen we would name the baby Timothy Ryan. We found out the last of August that we had not been chosen…we were crushed, but our hearts gave praise for the chosen mom and dad because we knew that ultimately this is where the baby boy was meant to be. We heard later that the baby was born very sick, but his new parents lived within a mile of an excellent Children's hospital and both have medical backgrounds… truly God knew best. The baby is thriving.
In 2006, I was looking for some home school materials and came across a web-site that is managed by a group of mom's who have special needs children. They also sought to match families with special needs children needing homes. The web-site is: www.chask.org on the right side menu, there is a waiting children's page. There is also a waiting family page where parents can enroll with Chask for free and wait to be matched.
It was the middle of September when I found Chask and saw Nicole in the waiting children's page. She was 3 years old and a doll. She was positive for Fetal Alcohol Syndrome and Alcohol. She had been born with bilateral club feet that had been successfully treated. We contacted the agency and received some medical info and were asked to submit our home study and letter to the family.
Our hearts truthfully, did not hold much hope of being chosen because we had been told by the agency that over 200 home study's had been submitted. We gave Nicole to the Lord and asked Him to guide and direct in all paths. We prayed for her future parents and family. We received a call on September 29th, 2006 saying that we were chosen. We needed to be in Florida by Oct. 9th, with $6000 for adoption expenses…. We had two weeks to get a room, raise the money, and make reservations for Florida. We were due to leave on Sunday afternoon and were $600 short…. Someone came up to us after the church service and slipped us an envelope. On the way home we opened it and found $600.
We picked up our new adopted daughter exactly 10 years to the day that our first daughter had gone home to be with the Lord. It was like the Lord was telling us: "My precious children, you have grieved the loss of your first daughter, and you have known that she is safe with me… but it's time that you go forward and go on loving the children I need you to have, help her to be all that I have meant for her to be. You will see your first daughter one day again… she is safe with me…no one will ever replace her…but your heart is enlarged and you can love my precious children out there who need what you have to give."
When we saw our daughter for the first time…she was standing inside a church entry way, looking out of two glass double doors. When she saw us pull up…she started jumping up and down…. When we opened the doors to come inside she ran to us, holding a picture of our family that her first family had printed off and gave to her….she gave me a bouquet of flowers and said "Okay, mom and dad, I'm ready to go home." She wanted to get her bags and leave right that minute. We cried with the family and talked for a few minutes…..
We worked with Nicole every day from the very beginning…today she will be six years old in December and she's came so far. Remember our hearts desire for a child with Down syndrome? We found out that Nicole's maternal grandmother has Down syndrome and Nicole herself has Mosaic Down syndrome.
In February 2007, we lost our home and all belongings in a house fire. We praised God that we all got out safely. It took us about six months surrounded by our church family and community to get back on our feet. We felt that the Lord was giving us a new beginning and that it was also time to go with another agency to adopt one more child. We just felt like there was one more out there… we began to pray and seek God, and Nicole prayed diligently every night for a baby brother or sister.
From 2007-2008 we heard very little, and once again our hearts were getting weak wondering if it was just us who desired to have another child, or if it truly was God's leading… the enemy loves to bring despair to our thoughts….but we kept on going praying and seeking God's will, not our own…. In my prayer time, I asked God… "If it is your will and you have another child out there for us, I ask that you would bring the child to our hearts and arms by the time I'm 40 and my husband 45. But, if it's not your will that you will show us by keeping the doors closed and when we reach those ages, we will know it's time to stop and see what else you have for us to do." On a side note: I will be 40 Mar. 11, 2009 and my husband August 25th 2009….. only a year and a half away from when I prayed the above.
In April 2008 we received a call for a baby boy, and were supposed to have picked him up the next day if the other family who had also been chosen did not take him. Well, we had gotten a call back that evening saying that the baby boy was ours, that the other family couldn't make the commitment. My heart was anxious and I knelt down by our crib right on the spot and prayed that God would guide and direct. I prayed for the other family that the Lord would guide and direct them also…that if they were truly meant for this baby that they would know and would make the right decision. As much as it hurt, and as much as I cried, I knew in my heart that I could not go and pick up this baby without entrusting him and everything to God.
The next morning, I was ready and waiting for the phone call. It came at 9:30 a.m. The other family had called at 9 a.m. to say that they wanted the baby and were already on the way to the hospital to pick him up. Yes, it hurt our hearts deeply after waiting so long…but we knew deep down that God had answered. We knew that even if another child did not come to us, that we had lifted up this baby to the Lord for His will not ours.
We went on with life, and we daily continued to pray. On June 23rd, 2008 we had a rain storm, and found a double rainbow. As we watched the rainbow of God's promise to never flood the world again, it reminded me of God's promise that He hears our prayers and does answer them all. It's just that sometimes those answers are: an instant yes, wait but yes, or no. No matter what the future held, God would be faithful and answer our prayers.
On June 26th, my husband was on his 1 hour commute home from work…and I received the phone call alone asking if we would want to adopt a newborn baby boy who was 2 hours away. He was a special needs baby, positive for drugs and alcohol, and with a cleft lip and palate….. They needed me to go to the hospital the next day and to also go that weekend as a family and spend as much time as possible with the baby. My heart beat so fast, tears ran down my cheeks as it just felt so right to say…. "Yes, yes, yes, we will love that precious baby boy and would love to meet him." After hanging up the phone, I went to the crib and prayed over it, asking God to show us if this was the one and that He would work all things out.
My husband and Nicole were so excited….the hospital called and asked if I could come right away to begin our bonding….. I was there in two hours…. When they placed that precious baby boy into my arms it just felt so right. I asked if he had been named….the nurse looked at his paperwork and said "Yes, it's Isaiah Daniel". If there had been any doubt that this was God's will it melted that very moment…. Remember the name I shared above that we had chosen? God blessed us with an Isaiah Daniel… my husband is Daniel Glenn, our son, Daniel Steven, and now a son, Isaiah Daniel. His adoption finalization will be in 2009.
Isaiah has a long road as we walk through the doctor's appointments and surgeries to heal his clefts…but all of his medical team fell into place within the first two weeks…. We have a team of people who are walking with us through the whole way…..
Truly these are the Children for which we prayed….. But is our story done yet? We don't know…. We still are approved for one more child with special needs in our home. If God has another child for us, we pray that He will bring him/her in His perfect timing and not ours… if He doesn't we are content with that too and are excited to see what God would have us to do next in our lives…but no matter what….
We believe and trust Him with all our hearts and being. We will love our children with all that we are…helping them to grow and become all that they were meant to be and to help gently press them forward beyond what they thought they could do, but love them for who they were created to be.
We do have one prayer request that we ask anyone who feels led to stand in prayer with us… we are praying that God will provide our adoption finalization fees of $1800 before 2009. We know God will provide we just don't know how or where….. God is awesome and good in all ways we acknowledge Him.
If you'd like to receive e-mail updates from the Bailey family you can e-mail them at TheProudFamily6[at]yahoo[dot]com. 
Thank you, Daniel and Dorothy, for sharing your family and journey with us! 
To view children available with cleft lip/palate or Fetal Alcohol Syndrome view the "other angels" pages at www.reecesrainbow.org/otherangels.htm  And the Angel Tree is running though the end of December which shows all of our available angels with Down syndrome at www.reecesrainbow.org/angeltreesponsorpage.htm