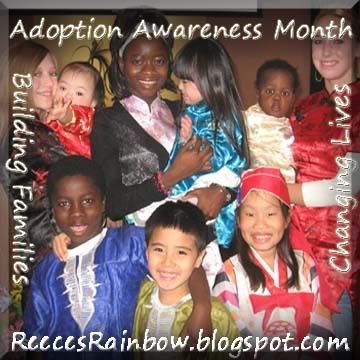 Paul and Angela share their home not only with their biological and adopted children, but they've opened up to foster children as well! What a loving family they are with a beautiful story!
I'm Angela from New Zealand originally from UK. My husband of 29 years, Paul, and I have 8 children including Joe 26, Samuel 25, Beth 23 (all birth children), Rachel 21 (adopted from foster care aged 8), Lily 20 (adopted came to us aged 5 months has DS) Hannah 18 (born to us), Noah 9 (born to us, has Down syndrome, brain damage – infantile spasms, Hirschsprung's disease), Isaac 3 (adopted has Down syndrome, heart surgery, fundoplication gastrostomy, hiatus hernia repair and is tube fed). We also have a foster daughter age 7, whom I call J. She has been with us 9 months.
We chose to adopt children with special needs because we enjoyed parenting and we wanted a challenge. Two of our adoptions were in UK and one was in NZ. The most surprising part about the adoptions was that we became objects of pity for having a disabled child. We had a much easier adjustment than we expected though. We had been told we'd "ruin the lives of our other children" by a family member- so I guess we were expecting trouble! The most demanding or difficult part of parenting a child with special needs is remaining patient – especially with a 20 year old, fighting health, education, benefits systems, and dealing with the attitudes of other people.
The most rewarding part of parenting a child with special needs is the personal development - overcoming challenges to me. Also, watching the child develop as well as the usual joys (and challenges) of bringing up children.

If you'd like to follow Angela and Paul and their journey through parenthood, visit their blog http://www.trisomytribe.blogspot.com.
Thank you, Paul and Angela, for sharing your family with us!